Welcome!
This is my first review, so bare with me.
I am not a writer, just a mom with a computer and a lot of opinions :)
This review is a completely unsolicited review of AlvaBaby diapers.
I bought these diapers on my own, without the intent to review them.
I was not asked nor paid to review them; these are just my opinion on these diapers.
I have nine Alva diapers.
Three are your regular average PUL-lined fabric, and the other 6 have a minky outer(bonus!)
They have an adjustable snap rise with three settings, and cross-over tabs.
The inner fabric is suede cloth, and though I have never tried the bamboo diapers, it is my understanding that Alva does make a diaper with a bamboo inner. These are a pocket style diaper.
Here are mine: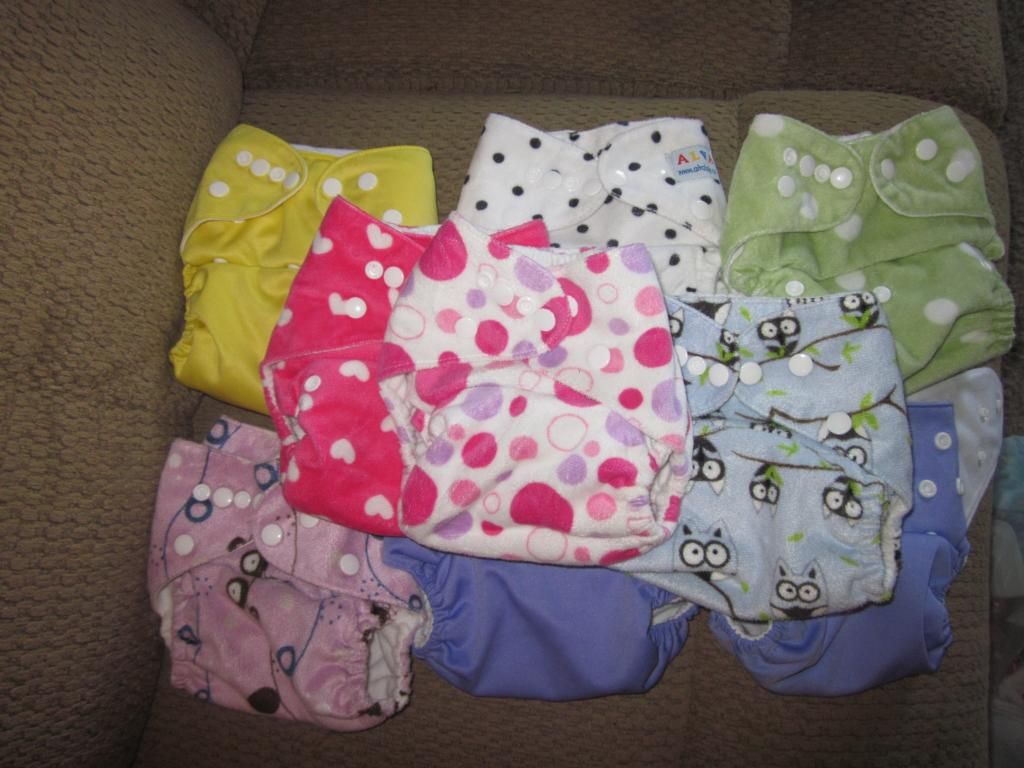 The website boast that Alvas, like most OS diapers, fit from 8 to 35 pounds. We all know that most of the time this is not true, and Alvas are no exception. Here, the diaper is on the largest rise and waist settings.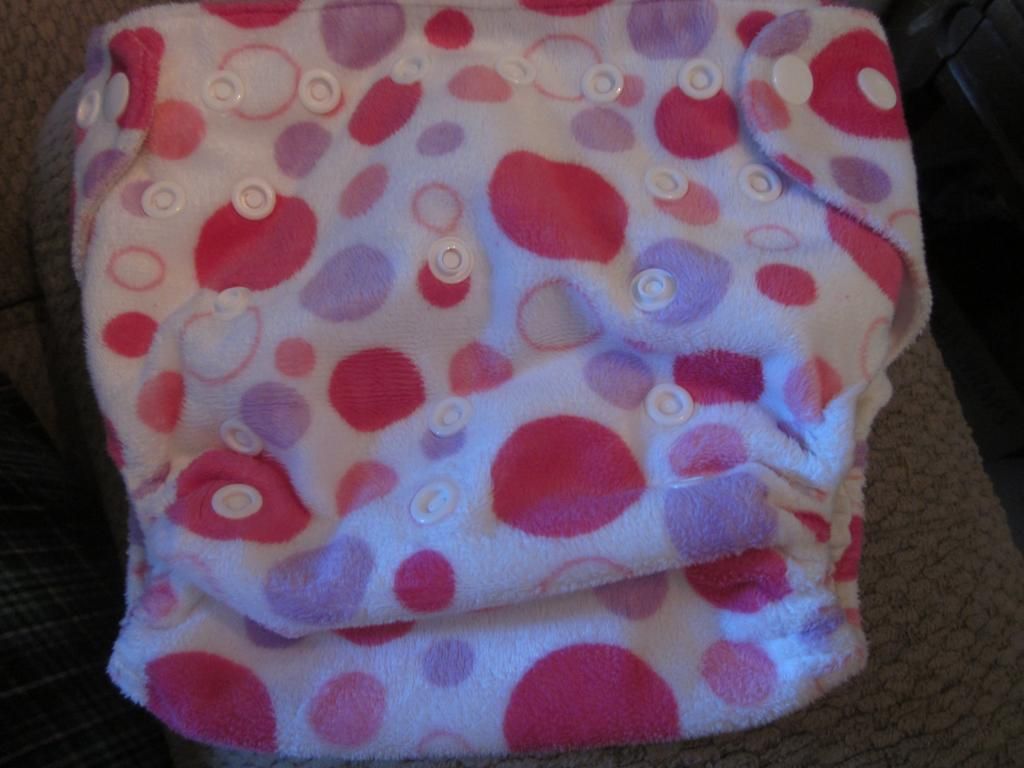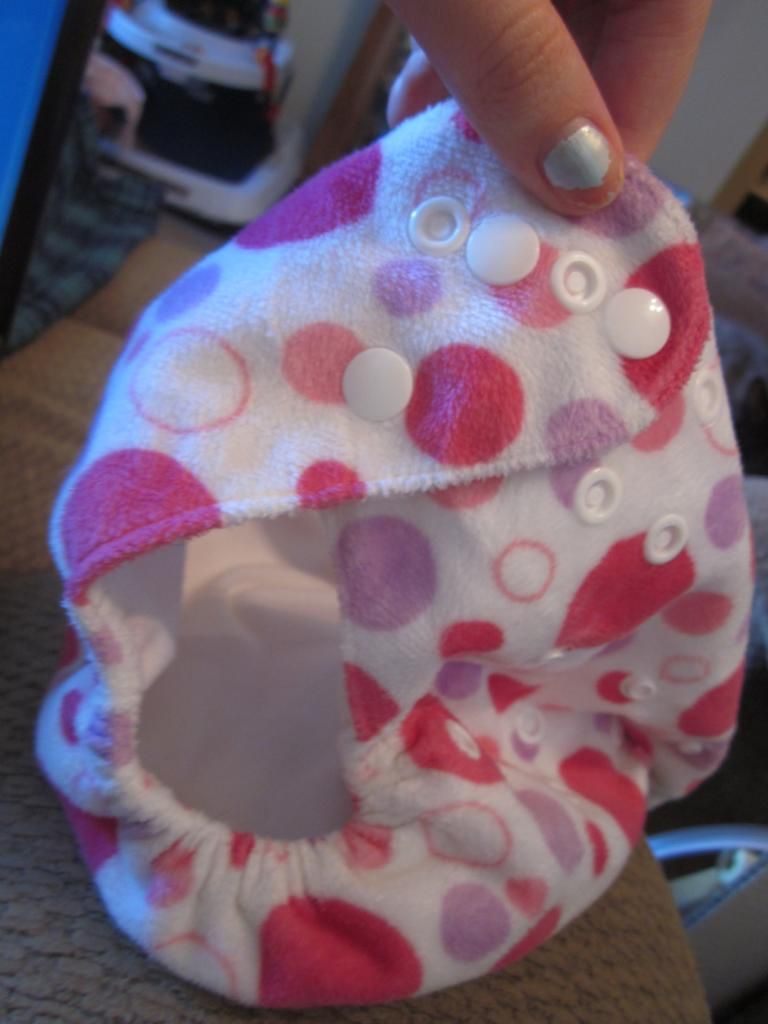 And here, on the smallest setting without crossing the tabs.
With the tabs crossed.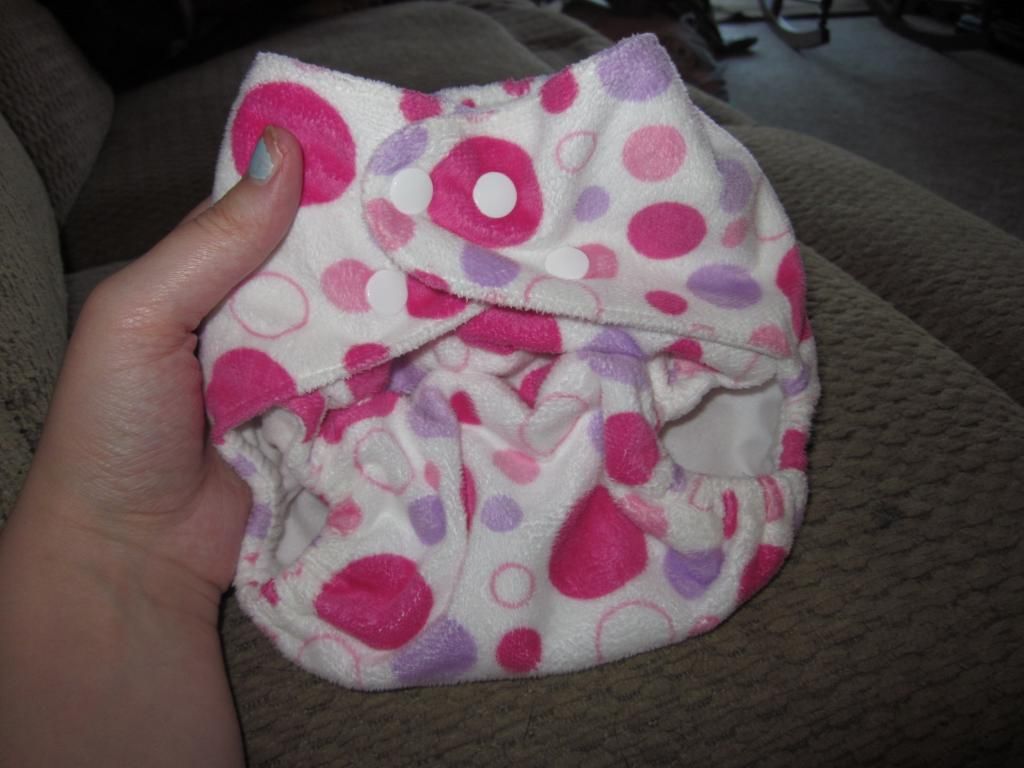 Please excuse the way my thumbnail looks. We had a small mishap involving a high chair and my thumbnail bending backwards 90 degrees, leaving it to sensitive to paint. Moving on, lets take a look at the tag! How cute!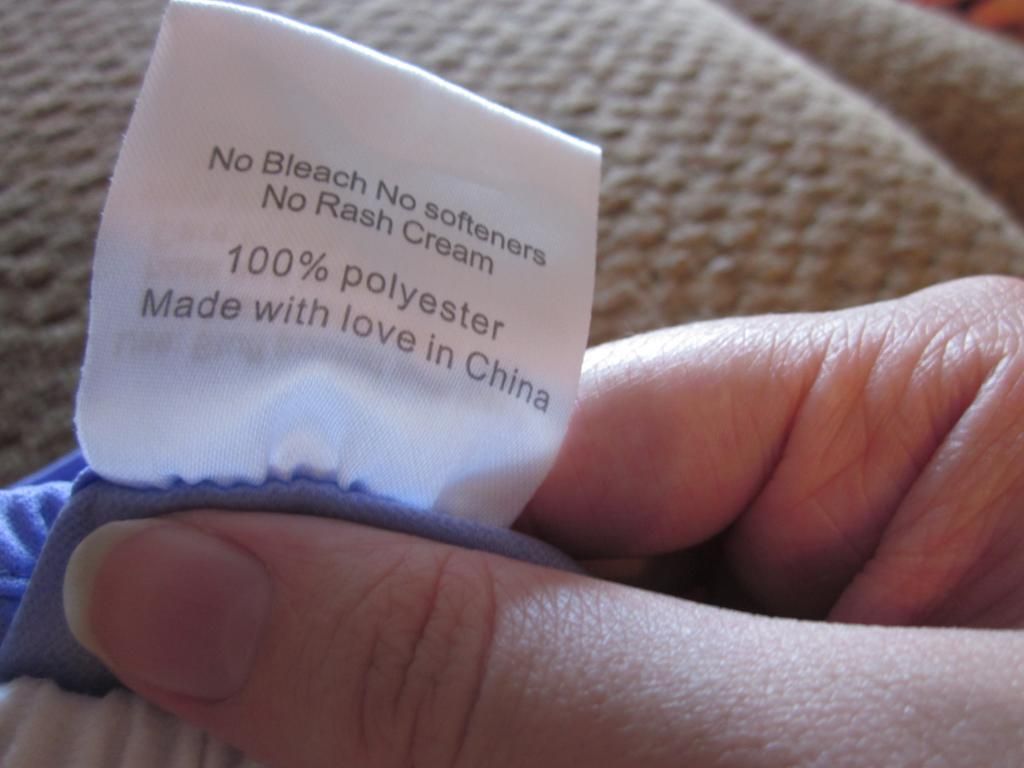 I'd have to say these are my favorite diapers.
For this price, you can't go wrong.
They fit my daughter from around 4 months on, when she was somewhere between 10 and 12 pounds(bad mommy for not remembering!) on the smallest rise setting and smallest waist setting.
There were no gaps in the legs or waist, but there was room to grow on these settings.
I don't have any pictures of the fit at that age, but I DO have pictures of the fit on her today, at almost 8 months old. She chose to model the yellow diaper. She is quite squirmy, so we had to make due with what pictures we could get.
In this particular diaper, she still wears it on the smallest waist setting without crossing the tabs, and the shortest rise setting.
I got her to lay still, for about ten seconds.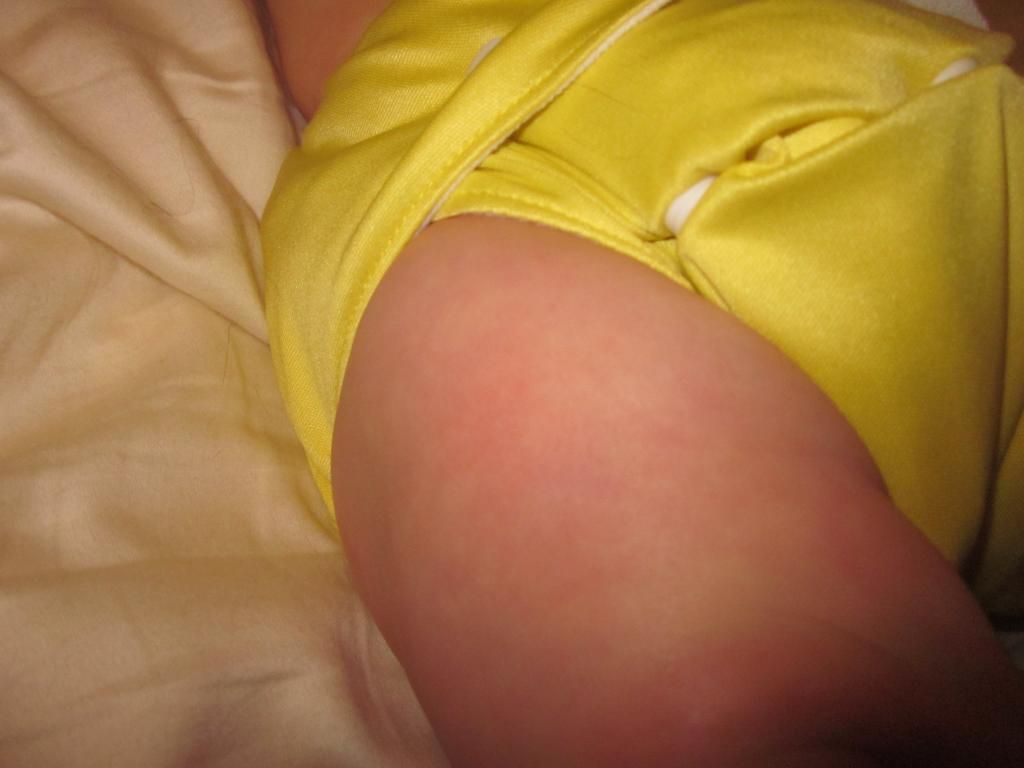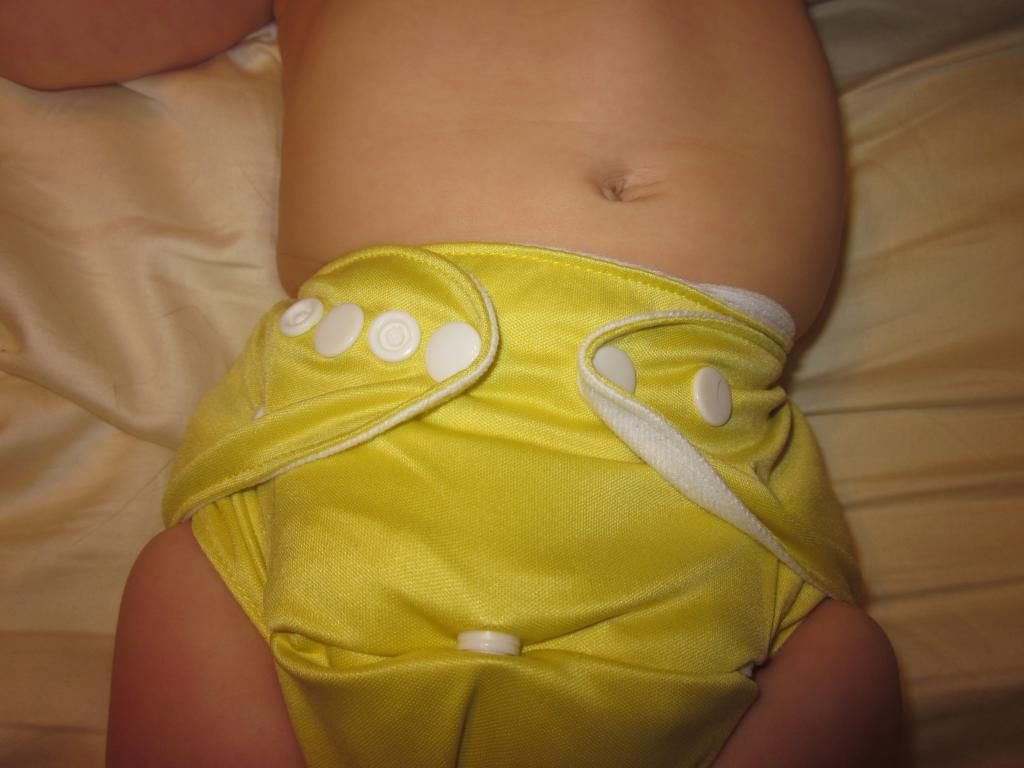 Yes, we are battling a slight rash. Midge has sensitive skin and is prone to them. Please ignore the small red bumps.
Then, she was done laying down and decided to run away. I snapped a few more shots as she pulled things out of the laundry basket and played with her walker.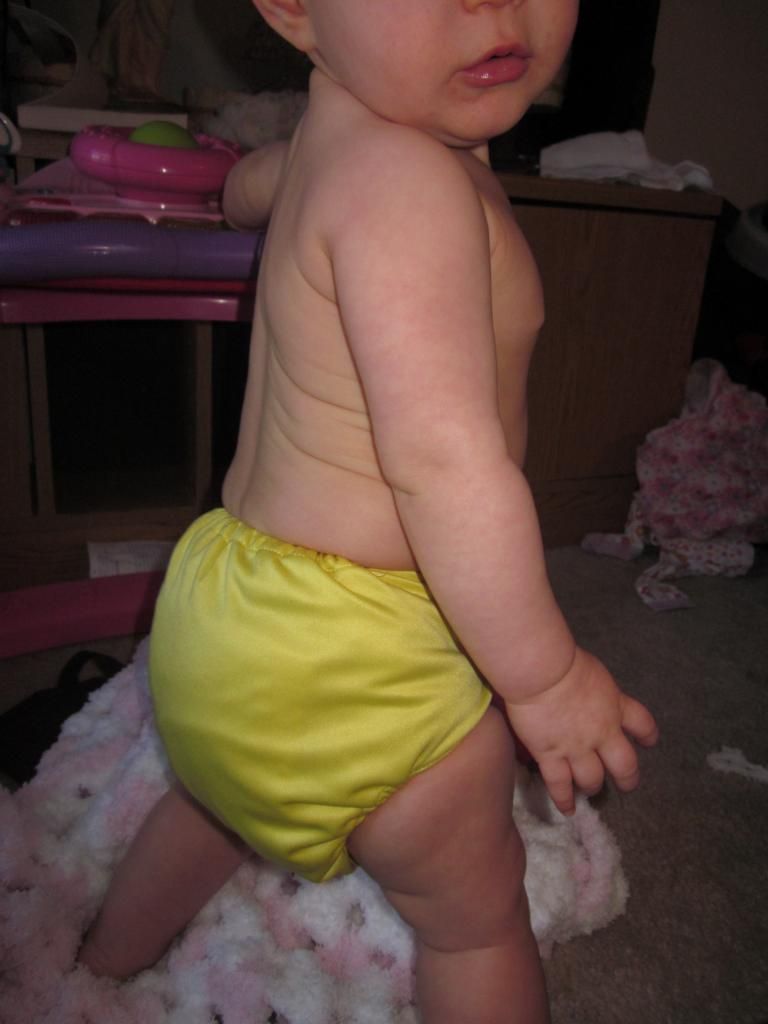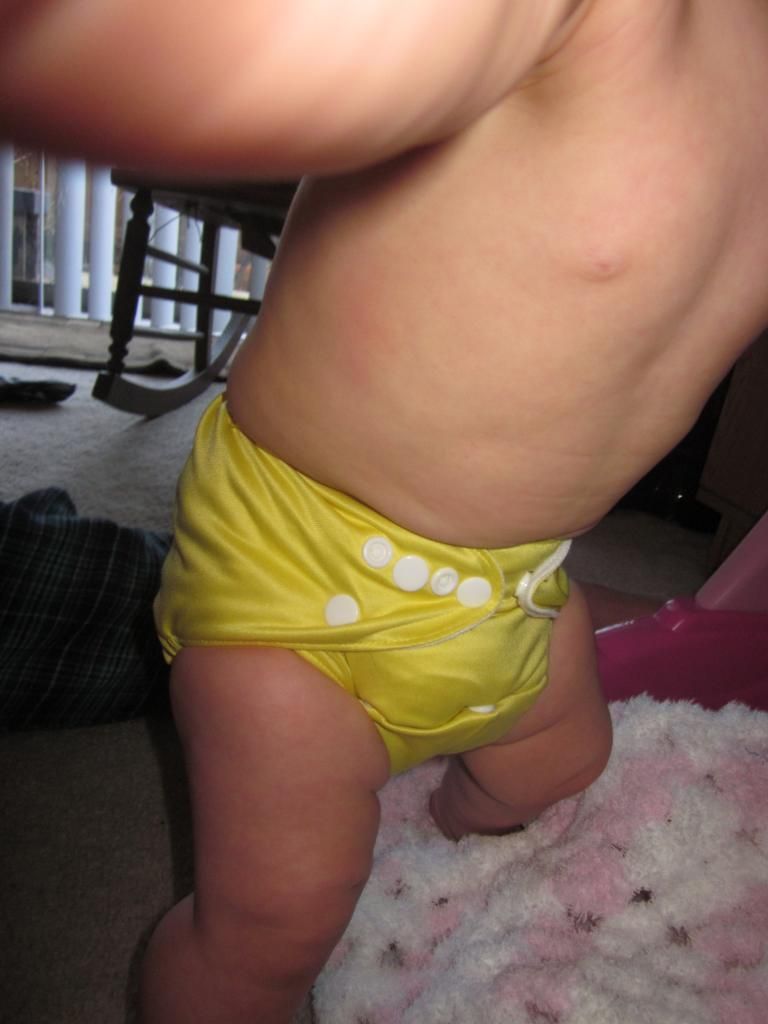 I don't have any complaints about the fit. At 17 pounds, most of our diapers still fit her on the smallest rise setting, but not all of them.
This is one of the few cons of Alva diapers. So far, two of our nine diapers have been moved to the middle rise setting.
There are some inconsistencies.
Some are slightly larger or stretch more than others.
Differences are usually found between new and old prints, and minky vs. PUL fabric. but Because of the translation of the website, it can be a little difficult to figure out what prints are new, minky, and PUL.
Overall, I'd say our Alvas have held up very well so far over our 4-ish months of use.
The elastic in the legs and waist is almost in like-new condition.
The PUL has not delaminated or cracked, and the suede cloth has only pilled a moderate amount on a few of our diapers.
The diaper on the left does not seem to have any pilling, while the diaper on the right does.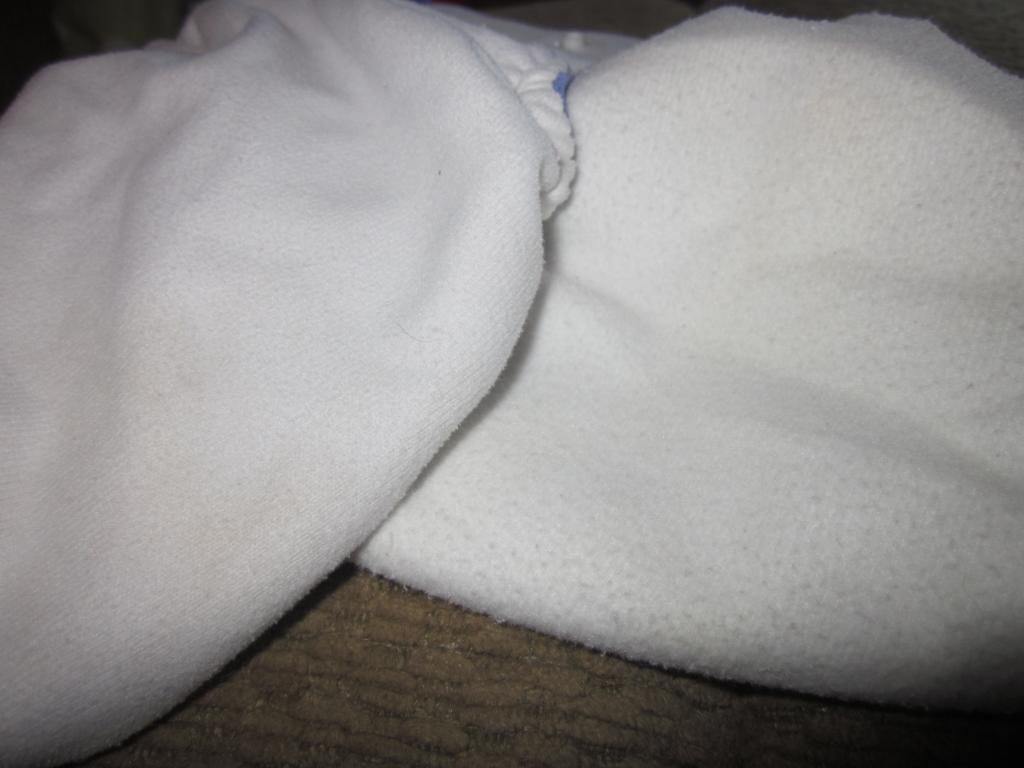 I even throw them in the dryer on low or medium heat most days, and it doesn't seem to have affected them at all.
To sum things up, I made you a handy list of pros and cons.
Pros-
(1)Very inexpensive, starting at less than 5$ a diaper and going up to 10$ a diaper for bamboo with bamboo inserts.
They can be bought for even less if you're willing to buy through a co-op on facebook.
(2)Cross-over waist tabs.
Available in both single-row of snaps AND double-row with hip snaps.
(3)Lots and lots of cute colors/prints, with some available in minky.
(4)Held up well after 4 months of use(I'll review the quality again in a few months)
(5)Durable snaps.
I have not had any chip, break or come off in 4 months of washing and being put in the dryer.
(6)'Custom' diapers, with velcro, colored snaps, different printed wings, etc are available. However, the best way to do this is through a co-op, because you need 50 or more of each style for a custom order.
Cons-
(1)Made in China.
Though I personally do not see this as a con, some of you may.
This also means it can take a little while to receive your diapers when ordering directly from the website.
(2)The website may be difficult to navigate for some.
If this is a problem for you, order through a co-op!
You'll save money, too.
(3)Some inconsistencies between individual diapers.
I would recommend these diapers to anyone, especially someone looking to save money. We all love saving money, right?