"My baby is ____ months/years old, is it too late to switch to cloth?"
I see this question asked all the time. It is never too late to switch to cloth! Unless you don't have a child in diapers and never plan to have another one. That might be an exception. Many people seem to think it isn't worth it to switch to cloth if their child is already born or they already have one or more children. This isn't the case! Your child will benefit from using cloth diapers even if they only spend a few months together, and so will the environment.
As much as I love my cloth diapers now, I haven't always used them. I was not cloth diapered as a child, so when my daughter was born, I followed my mother's advice and used Pampers. After a few months, I began to doubt my choice to use disposable diapers. I had read about 'new' cloth diapers on the internet, and a few friends of mine began telling me how easy they were. When Midge was 3 and a half months old, I made up my mind and decided to make the switch. Cloth diapers looked just as easy as disposable ones, would save me money, and were better for my baby's butt. I couldn't see a reason to stick with sposies. My grandma greeted the idea with great enthusiasm and was more than happy to help get me started, so we set out to buy Midge's first cloth diapers.
Unfortunately, cloth diapers aren't easy to come by in my city. We don't have any stores focusing on them, and had to settle for what we could find. My daughter's first cloth diaper was a Babies R Us prefold, covered with plastic pants! And, yes, I pinned it. It wasn't pretty, but no one got hurt. We used them for about two weeks, while we waited for my Flip covers to arrive in the mail. It was an adjustment, but I would do it all over again in a heartbeat.
We have come a long way since plastic pants and pinning, but we are still passionate about it and will continue to use cloth until we no longer have a need for diapers at all.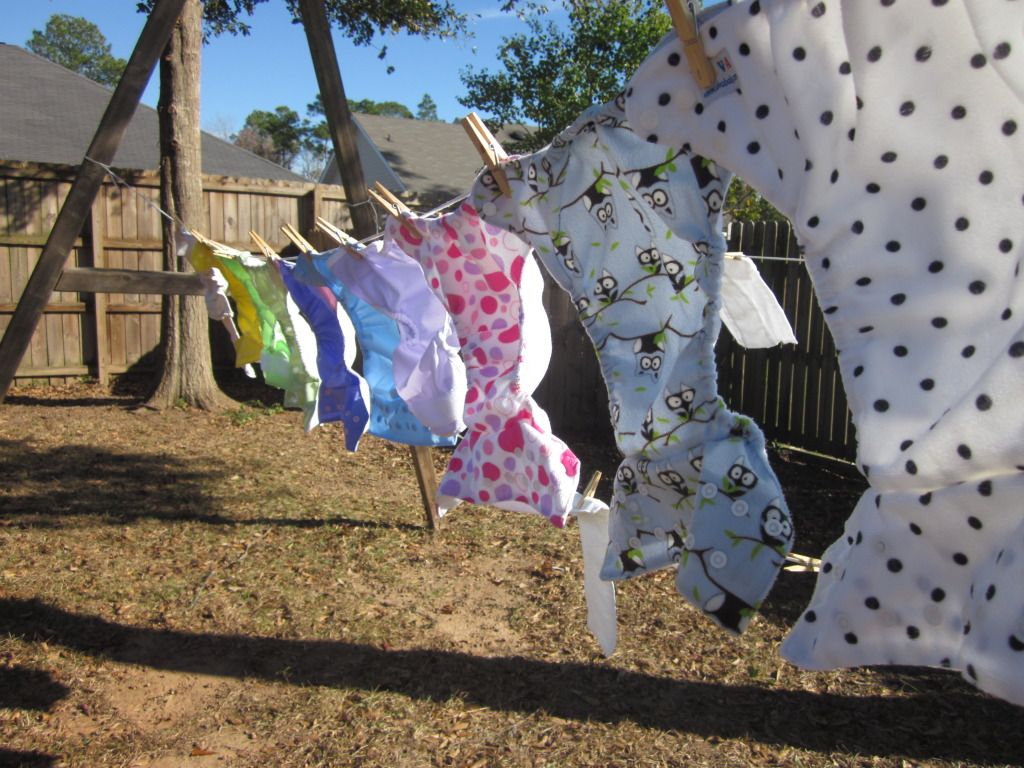 What was YOUR baby's first cloth diaper?