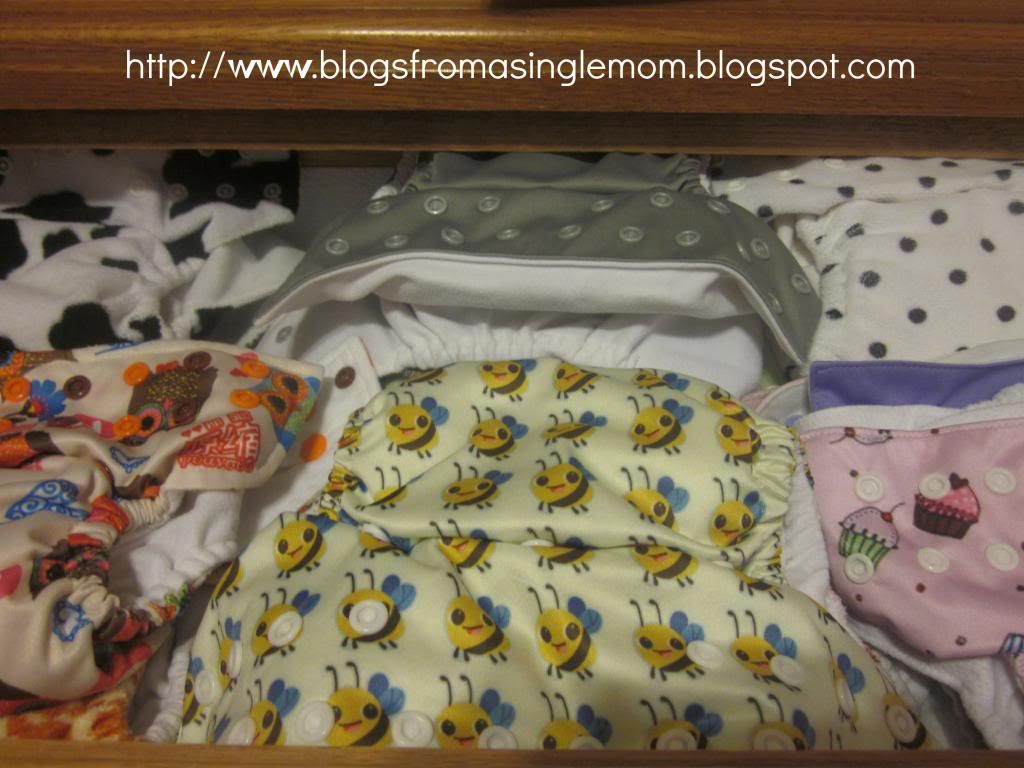 Washing cloth diapers is obviously an essential part of cloth diapering your baby. Finding the right wash routine for you can take a little bit of trial and error if this is your first time cloth diapering or you have moved to a new location. Things like your water hardness, what kind of water you have, how often you wash and even the makeup of your baby's waste can all have an impact on what wash routine will work best for you.
So, how do I wash my cloth diapers?
I start by removing any solid waste from my daughter's diapers as soon as they come off her bum, if there is any. Dirty diapers go straight to the toilet, where I 'plop' the poo off if possible. Otherwise, I let them soak in the toilet and then swish. They then go into a basket in the bathroom. Wet diapers go right into a basket in the bedroom, right next to the changing table.
Every 3-4 days, I do diaper laundry. Get ready, washing machine! Here we come!
Step 1: I remove all the inserts from my pocket diapers, secure the velcro to my tabs on all my
diaper covers
, and unfold any flats I've used. Then they go into the washing machine for a 'quick wash' with vinegar and no soap.
Step 2: Next comes the wash cycle, soap included. I have an HE machine that allows me to manually set the water level, so I always set it to 'large' and the 'whites' setting, so it washes them in hot water. I also turn the dial so it rinses them a second time. I add in little bit (slightly less than the recommended amount) of Ecos soap to get them squeaky clean, press the button and off they go.
Step 3: Once the wash cycle with soap is done, I take out a few diapers and stiff them. If they smell like nothing, meaning no yucky smell and no soap smell, they go into the dryer. If they smell like soap, they go back into the washer for another rinse. If they still stink, they go back in for another wash cycle with soap. Usually they smell dryer-ready and no Step 3.5 is needed.
Step 4: When everything is all clean and smell-free, the diapers go into the dryer. I used to line-dry them outside, but summer is extremely rainy where I live and if I even think about putting them outside it starts pouring. I tried drying them inside on a drying rack a few times too, but my kitty thought the dangling PUL covers looked like cool toys and put holes in my favorite cover, so dryer it is! Everything goes into the dryer with a few
Woolzies Dryer Balls
for about 10 minutes. After the 10 minutes is up, I take out the pockets and covers (anything with PUL) and lay them on the dryer. They're usually completely dry by this point but if they're a little damp that's fine, I just lay them flat to finish drying. I give my fitteds and inserts another 20 minutes and ta-da!
That's how I wash my cloth diapers. I have water that is of average hardness and use Ecos soap. But what works for me might not work for you. It's important to play around a little when trying to find a wash routine if yours isn't working.